Piano Tuner Willenhall
Matthew Richards is a professional qualified Piano Tuner technician providing services to homes, schools, theatres and concert venues in and around the West Midlands.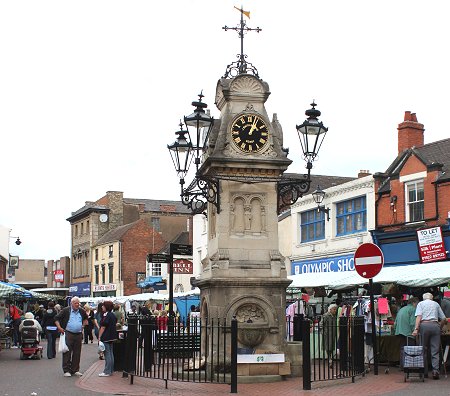 Willenhall is situated between Wolverhampton and Walsall, it is a medium sized town with a population of around 28,480. The town is famous for the manufacture of locks and keys. There is a Lock Museum managed by the Black Country Living Museum and is open for pre-arranged group visits. The Locksmith's House is situated in New Road.
In 996, Willenhall (then known at Willenhale and also as Winenhale) was mentioned in the Domesday Book (1086) as a very small settlement.
In 1892 the clock in the Market Place was erected in memory of Joseph Tonks, who was a doctor working in the town. An inscription upon it testifies as a memorial to the late Joseph Tonks, surgeon. "whose generous and unsparing devotion in the case of alleviating human suffering" was "deemed worthy of public record".
Towns and Villages Around Willenhall
| | | |
| --- | --- | --- |
| Short Heath | Allens rough | Sneyd |
| New Invention | Little London | Scholars Heath |
| Lodge Farm | The Crescent | Rose Hill |
| Poet's Estate | The Summers | Lakeside |
| Rough Wood | St Anne's | Park Side |
| Coppice Farm | Manor Farm | St Giles |
| Portobello | Country Bridge | Lane Head |
| Fibbersley | Summer Hayes | Neachells |